Location Capture in Clock In Clock Out
We can now identify the geographical coordinates of the location from where Clock In Clock Out employees clock their time using the Clock Time quick action from their mobile device.
Location Capture is an optional feature, which you can enable for a group of employees. On enabling this feature, all employees of the Clock In Clock Out Group are provided with a consent form on their SuccessFactors mobile application, to capture their location when recording a time event. The location includes the street and city name along with the latitude and longitude coordinates. Location Capture isn't available for the web version of Clock In Clock Out solution
We've introduced this feature, as some customers wanted to capture the location from where an employee was actually working. The data collected is used for purposes like auditing, safety, accountability, efficiency, mileage tracking, productivity, and so on.
Configuration Requirements
Enable Location Capture in Clock In Clock Groups. You can capture the location of the time events for all the employees who are part of the Clock In Clock Out group.
Enable or disable Location Capture on the Configure Clock In Clock Out page.
Role-Based Permission Prerequisites
To view the location details, enable View Location Capture Details for Time Events under Administrator Permissions Manage Clock In Clock Out.
To clock time using a mobile device, enable Access Clock Time under User Permissions Clock In Clock Out User Permissions.
What's Changed
How It Looks Now
Clock Time on Mobile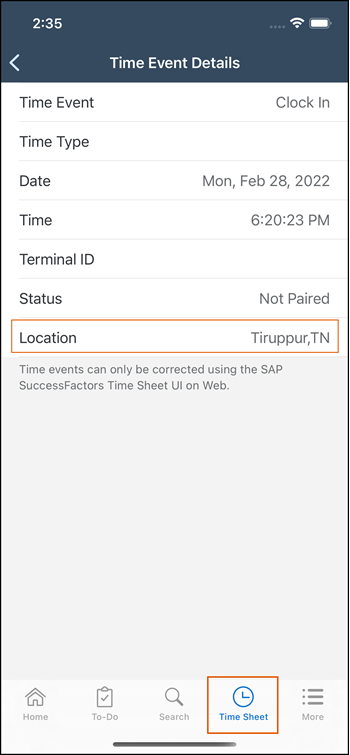 Time Event Details Screen for Mobile Time Sheet

Configure Clock In Clock Out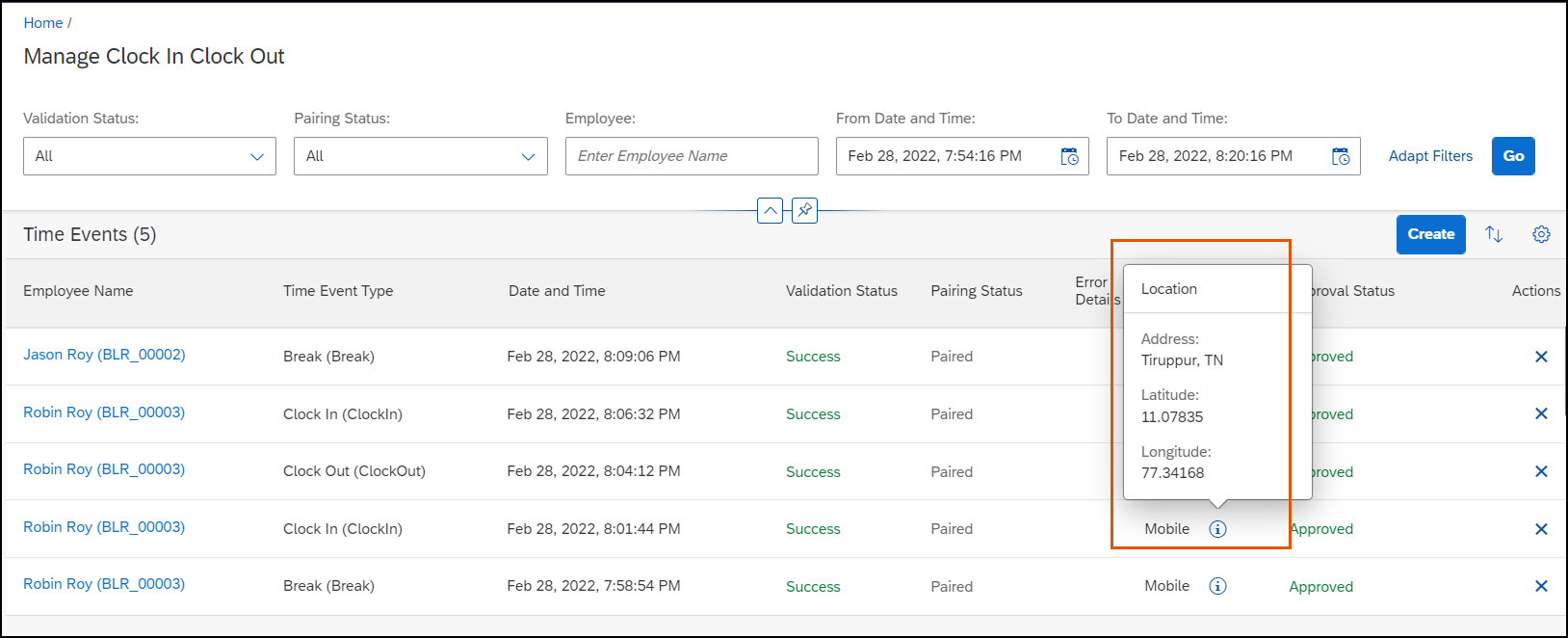 Manage Clock In Clock Out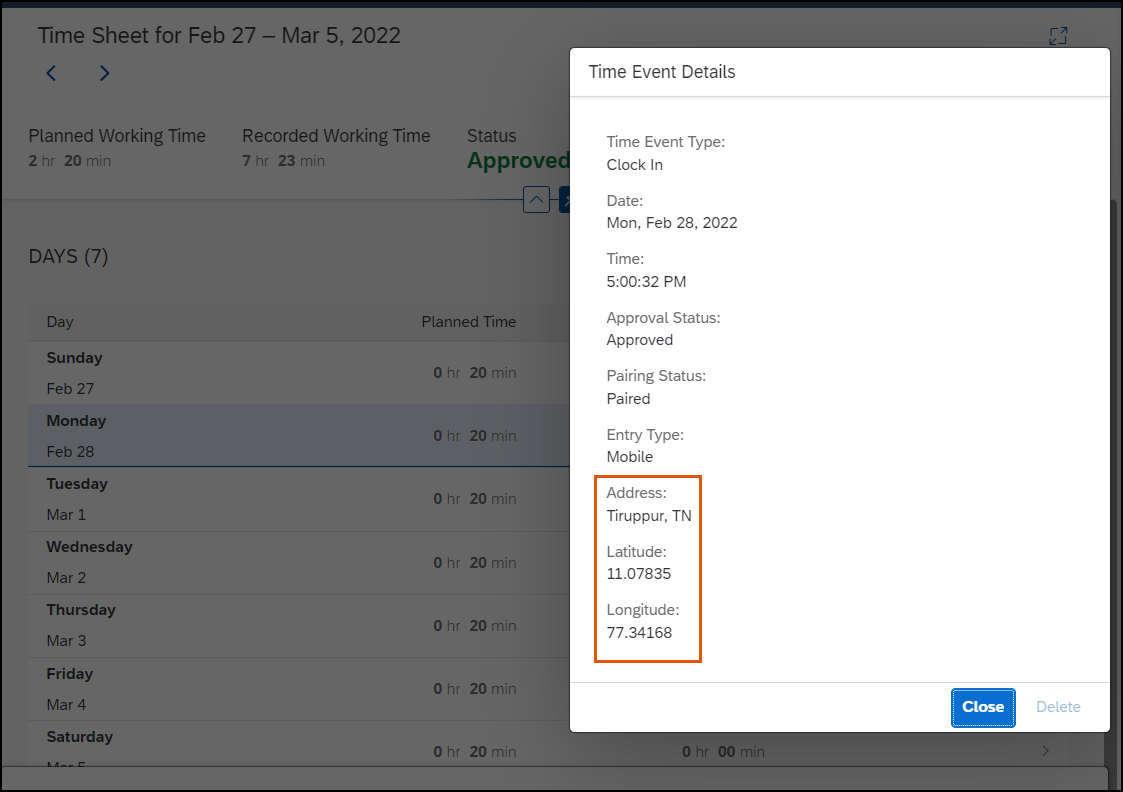 Time Sheet with Location Details
How It Looked Before

Configure Clock In Clock Out
Time Sheet without Location Details